Altercation As City Lose To Wigan In FA Cup
Manchester City's hopes of a quadruple have been smashed by Wigan Athletic as they defeated The Cityzens on Monday in the fifth round FA Cup tie. City are still the leaders in the Premier League and are favourites to lift the title in May. They are facing Arsenal this weekend for a chance to win the EFL Carabao Cup. They have one foot in the quarter final stage of the Champions League. These means City can still fight for a treble this term.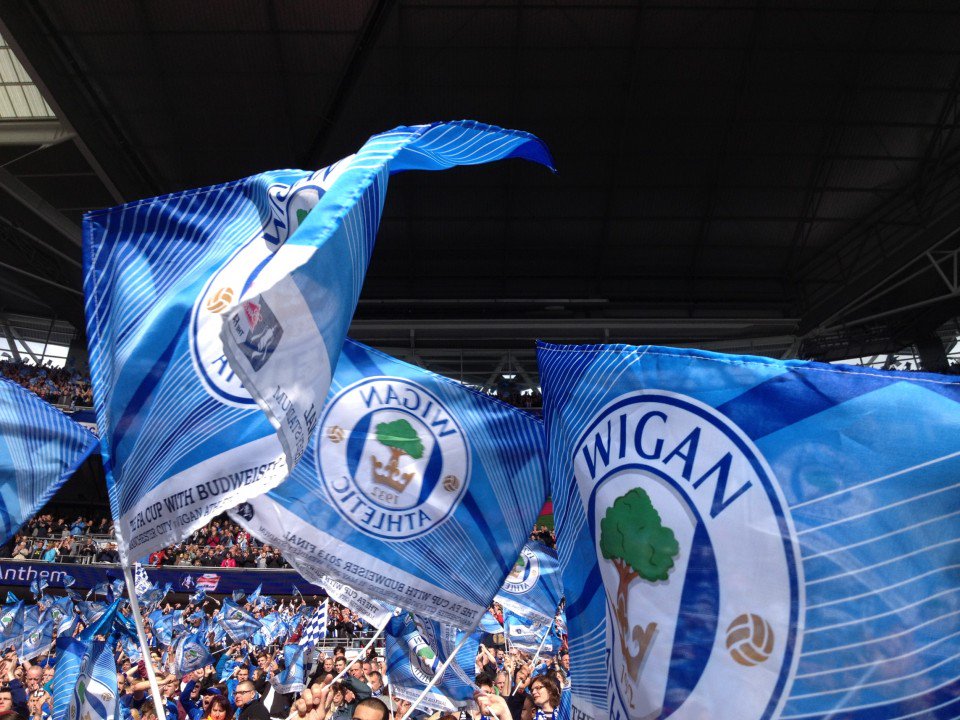 Sky Bet League One side Wigan has always hurt City in Cup tournaments and history repeated itself. They had a narrow win to dump City from the FA Cup this year. The game took a turn for the worse for city when Fabian Delph was sent off for a poor tackle on a Wigan star. The City team and crew were infuriated with the decision of the referee who initially brought out a yellow card. Managers Pep Guardiola and Paul Cook had to be broken up before anything concrete happened. Tempers flared and then Wigan started taking advantage of their numerical superiority.
Eventually Wigan scored to win the game in the 79th minute and when the referee blew the final whistle, the police could not handle a pitch invasion. There were ugly scenes and Sergio Aguero clashed with a Wigan supporter. The Argentina international seemed to lash out at a man and there are online reports that he kicked a ball boy. Supports threw an advertising board at the police as they tried to get onto the pitch.
Wigan has confirmed there will be an investigation into the post match troubles. The FA and the police are also investigating what really transpired so more reactions are expected with time. For now the police claim they have made two arrests and that investigation continue.